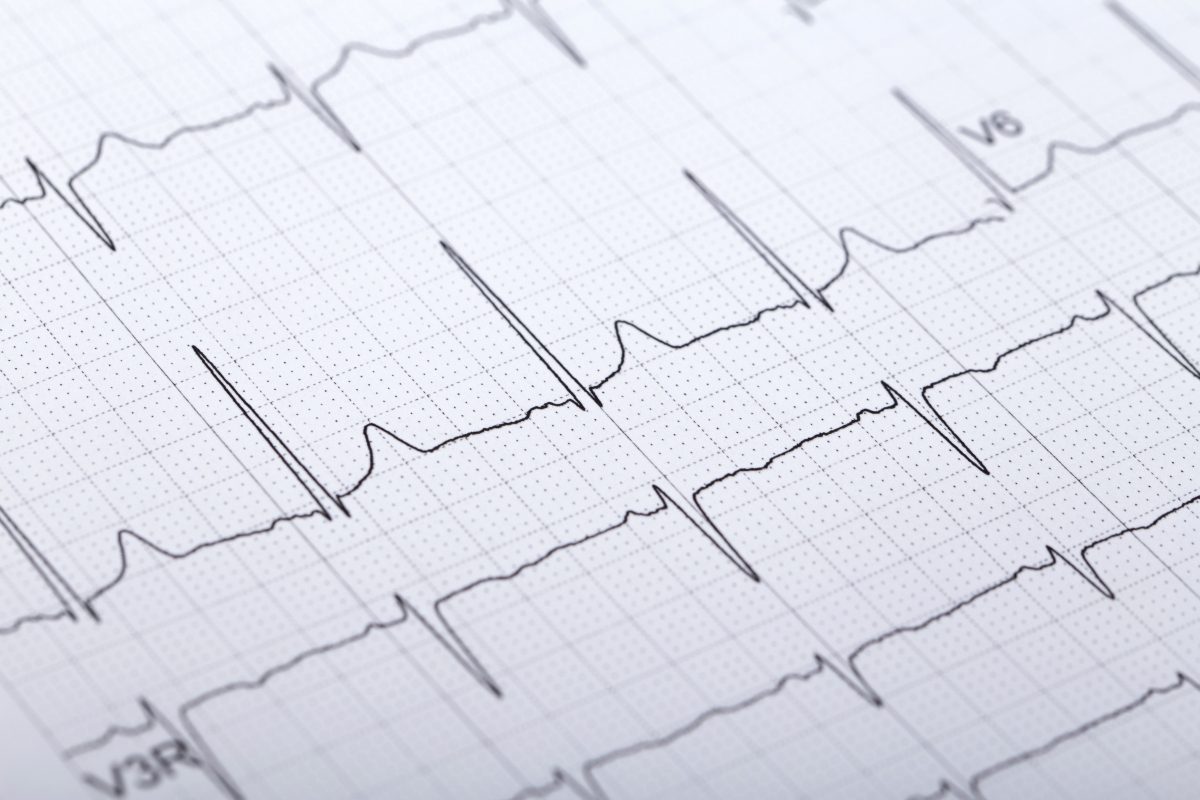 What is an ECG?
An ECG (which stands for ElectroCardioGram) is a test that records the electrical activity of your heart. This is done by placing electrodes across your chest and limbs.  The signals are sent to a machine called an electrocardiograph, which displays the results as a continuous line with a series of up and down waves and spikes. (see below)
What to bring?
> Referral forms
> Concession cards (Medicare, DVA and/or private health fund cards)
> A list of your current medication
Pre-procedure instructions
> There is no special preparation required for an ECG
Procedure
> ECG dots are placed across your chest and limbs
> Your chest may be shaved in small areas if you are very hairy
> You will be required to lay still for 10 seconds while the recording is taking place
Results
The ECG will be taken prior to or during your appointment and will be reviewed by your cardiologist
Discharge
>   Once your ECG has been sighted by the cardiologist you will be fine to go home. If your ECG shows any abnormalities, your cardiologist will discuss further tests that may be required.